Making of "From SketchUp to MODO" - Part 01
Idea, Inspiration and Research
We were approached to create some image visualizations for a small residential house in the English countryside. We were given a written brief about the project and the target audience, and some referencing images from the client for the main structure, furniture and materials. As this was a returning Client we already had a pretty clear idea of the image styling desired, or at least where to start. As with any project we began by digging the great world of the internet for further inspiration and references, and being it a commercial project we kept the client busy with to make sure we were all in the same page and happy with the project direction. For creativeness we almost ever, look for architectural photography and drawings, although we do also get inspiration from a variety of art forms including music.
Modeling
The client provided us with a basic SketchUp model that we then exported to Modo, our tool of choice for this project.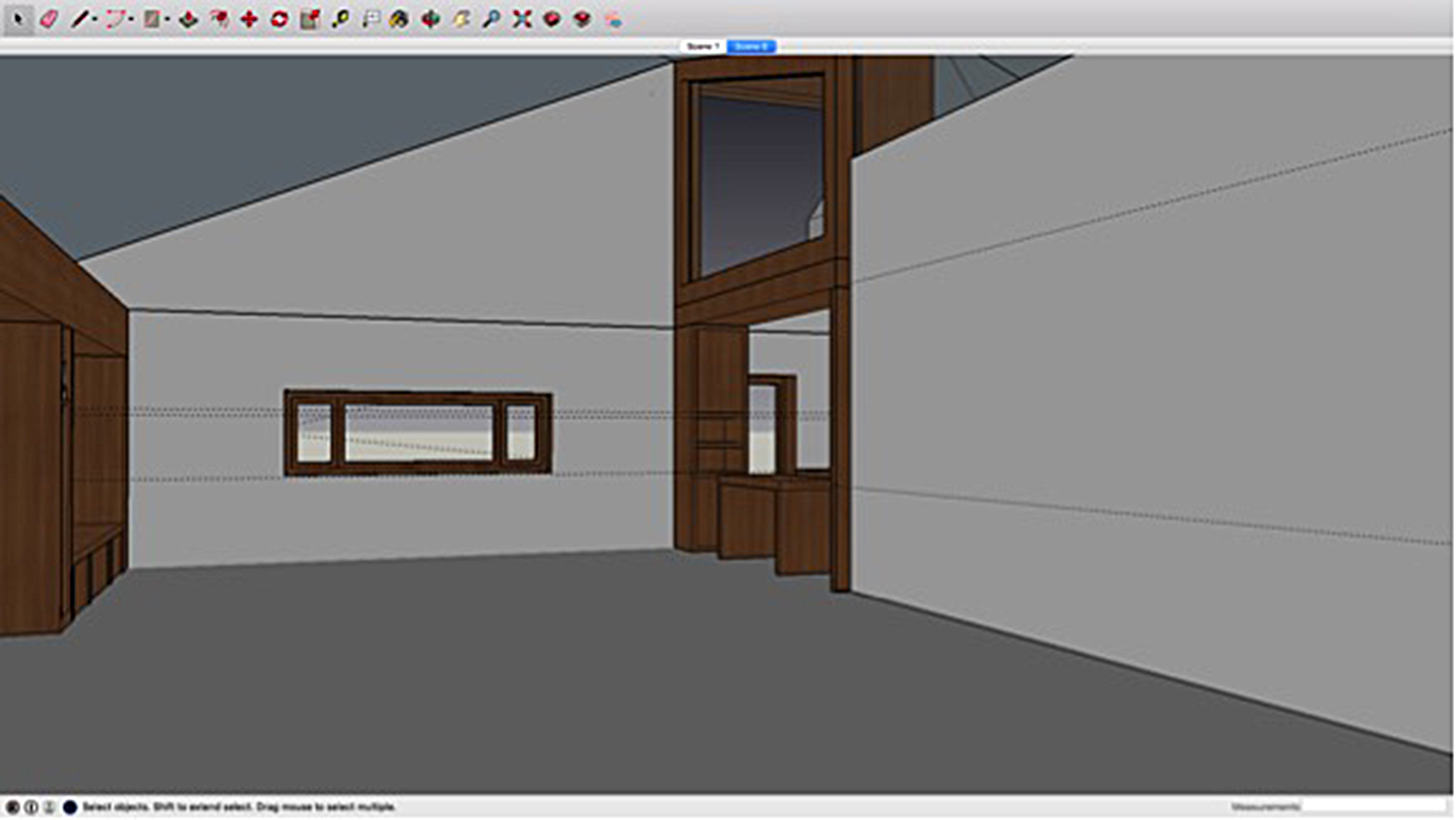 The export using collada (.dae) is pretty much straightforward and usually works relatively well enough as a starting point. We knew however, it wouldn´t be painless, and it did take us an additional effort to get that level of detail we wanted the model to have.
When in Modo, and after making sure the model scale and Y Axis where correct, we deleted all normals left from the original file as these tend to give problems, and did a Mesh Clean up to every single mesh. Although it is possible to do this to the entire scene at once, we did it individually so we could have more control of what was happening, and correct things on the fly. The next step was to reorganize the scene and all meshes to suit our working method and use this opportunity to further analyze the model; Flipping any faces that remained incorrect and remodeling any additional anomalies that survive the mesh clean up command. We then started to populate the scene with furniture and decorations in line to the client's references and/or requests.
Cameras & Composition and Lighting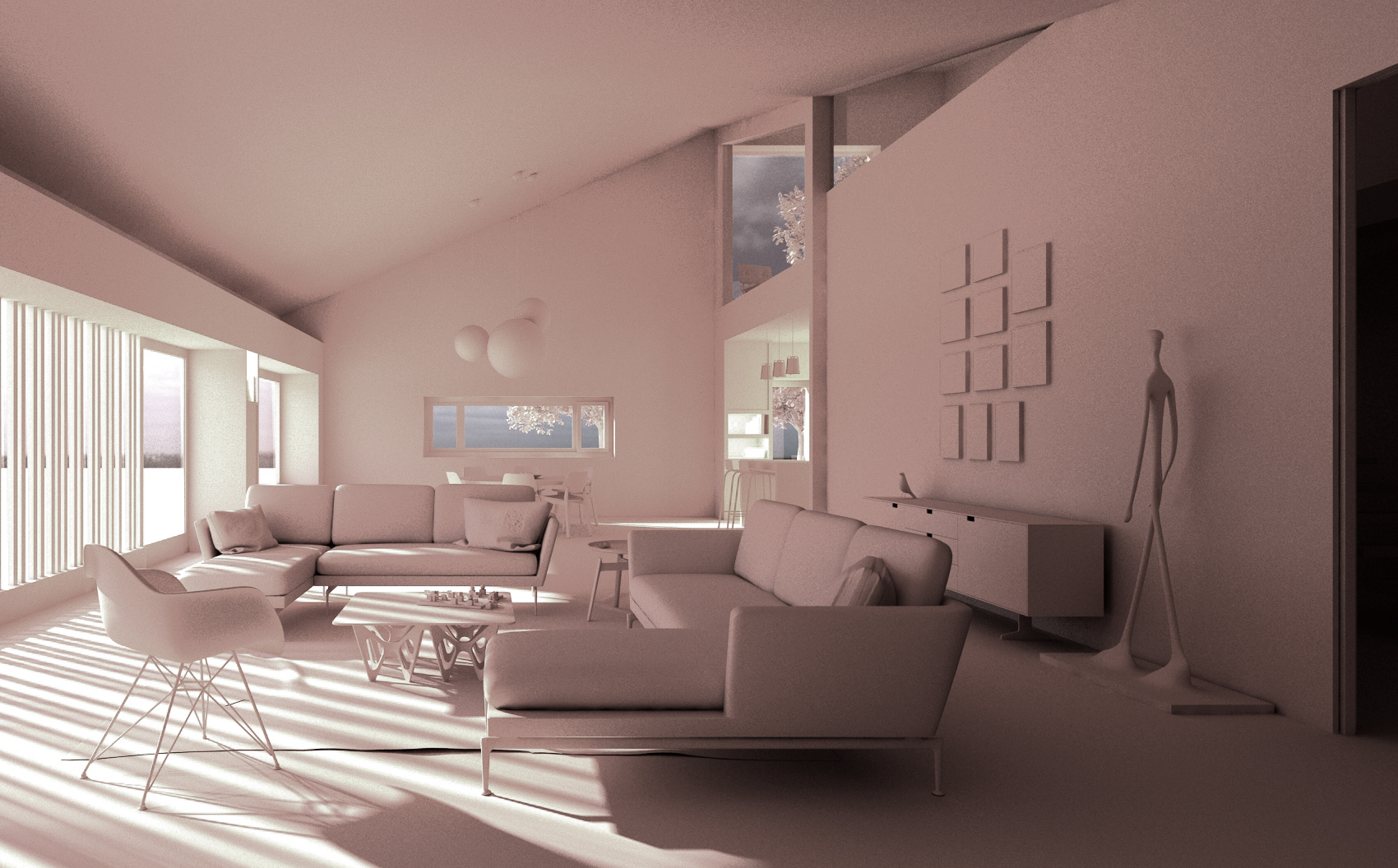 Before adding cameras or materials we tend to do a couple of clay shots, as we find this to be a great way to best assess lighting and sun position while keeping render times constant. It is also a great time to study all interesting compositions and look through the "camera" for the best angle positions. At this stage we try as many options as we find interesting and share with the client some sketches to be selected as final viewports.
When it comes to cameras, we like to restrain ourselves to use common fixed lens sizes from the real world cameras, just make the relationship with the object more natural. For this shoot we used both a 24mm and a 35mm lens, which we use in many interiors and thought best to suit this space. We set the film speed manually and uncheck Clamp Colors in the Final Color Output; this allows us to have a comprehensive manual exposure and complete control of lighting. We tend to leave all other camera effects like Lens Blur and Motion to post production, using render passes and Render Outputs, as it leaves more room to customization and adds flexibility to the final editing and result.
To light the scene we used a VizPark HDRI Environment from their Skydome collection, we normally use this type of lighting on their own but for this particularly shoot we wanted to intensify the connection of the interior space with the outside countryside and so we use an extra directional light to simulate the natural sunlight and reinforce the sense of extension of the living room to the exterior.
Next week we will post the second and latest part of this making of (Materials, Rendering and Post-production)